Buffalo: delicious AND healthy meat!
Enjoy meat full of taste with exceptional nutritional qualities, plus organic certification and a 100% natural diet by way of added bonus.
All our meat production comes from our certified organic breeding.
But organic certification is only the tip of the iceberg. Our animals are raised in a 100% natural way in fact which gives you a real guarantee of quality.
Pasture and fodder
During the summer months, our buffalo feed exclusively on the grass of our pastures. In winter they are given fodder produced on our farm.
Our farm is completely feed sufficient, which results in a drastic reduction of CO2 emissions in our production cycle.
Excellent nutritional qualities
Buffalo meat is low fat (recommended in many diets), and rich in iron and mineral salts. It is a very dark red meat with a lot of taste.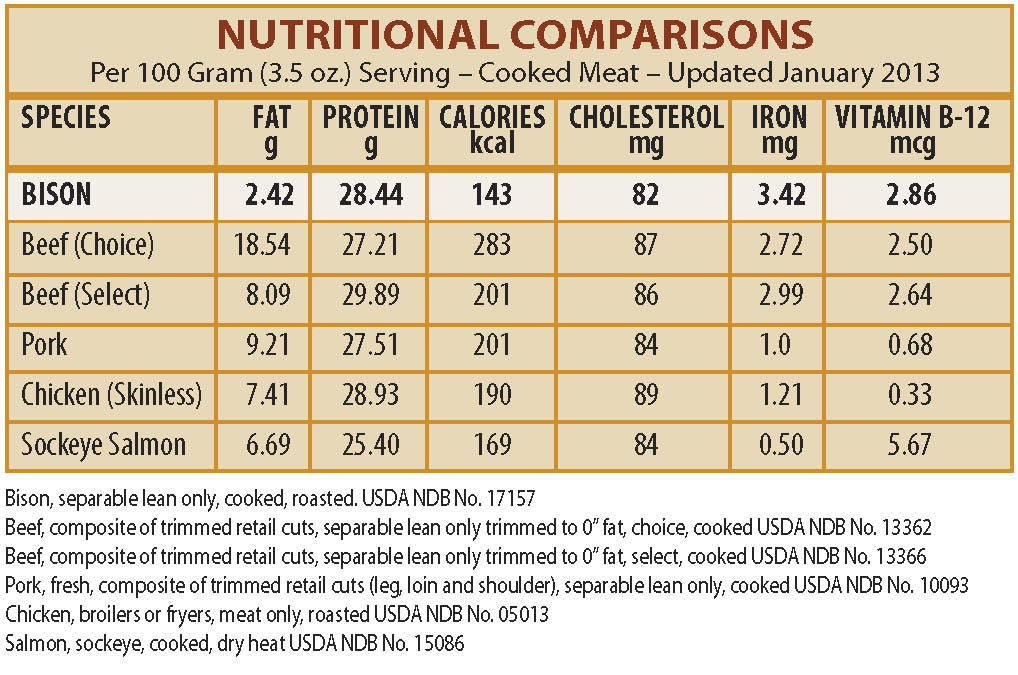 You can buy our buffalo meat in our butcher shop. The meat is vacuum-packed and can therefore keep for 4 weeks at 0 to 4oC.
We sell to private individuals and try our best to meet the demand, but we are also dependent on production. If you have a particular morsel in mind, please call us to inquire whether it is available and to make a reservation.
Open from 10:30 am to 6:00 pm
Please consult the calendar for the opening days
| Name | Price per Kilo |
| --- | --- |
| Filet mignon | 70 € |
| T bone | 55 € |
| Short loin | 55 € |
| Sirloin | 55 € |
| Steak | 43 € |
| Roast | 45 € |
| Kebab | 40 € |
| Marinated ribs | 30 € |
| Stew | 27 € |
| Shanks | 20 € |
| Burgers | 27 € |
| Sausages | 25 € |
| Ground meat | 25 € |
| Smoked sausages | 50 € |
| Liver pate | 40 € |
We also offer a wide range of prepared dishes and charcuterie based on bison meat:
Sausage
Pâté
Chili Con Carne
Dried meat
Bison tongue
…