Bison meat
All meat produced is the result of our BIO breeding.
Our animals are bred 100% naturally.
During the fine seasons our bisons graze on the grasses of our pastures. In winter we feed them with forage and cereals. We produce our selves everything that we feed to our bisons, which allows us to guarantee the quality of our meat.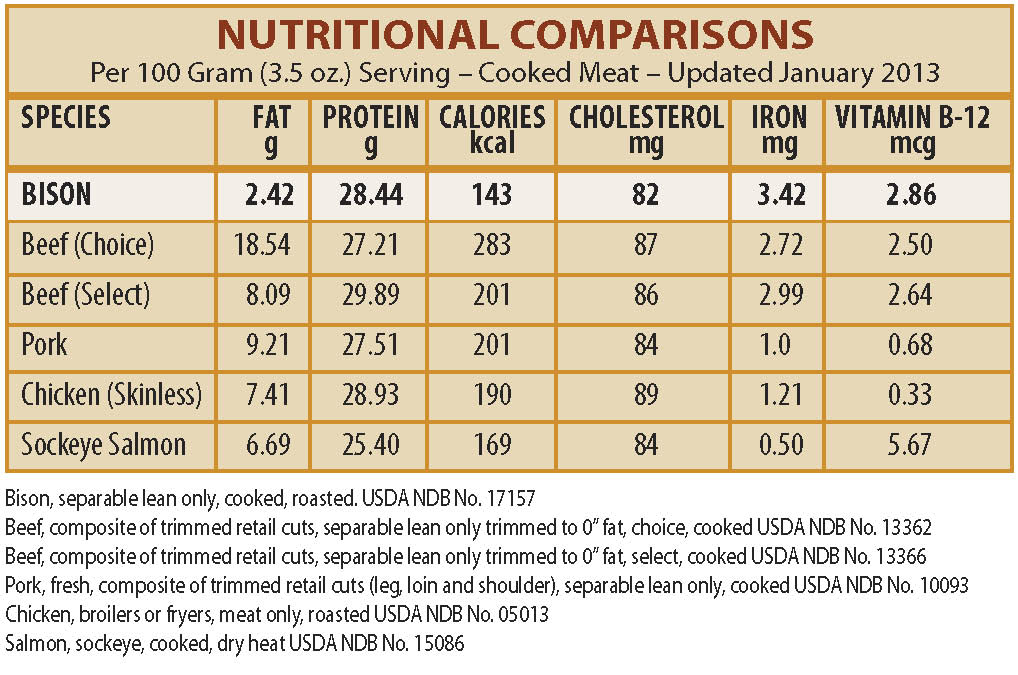 Bison meat is low in fat (recommended in many diets), rich in mineral salts and iron. It is a dense, red meat with a lot of taste.
It is on sale in our butchery. Shrink-wrapped, it can be conserved for up to 4 weeks at temperatures between 0 and 4 degrees. We sell to individual customers and try our best to respond to our customers' specific demands.
The butchery is open from 10:30 AM till 6:00 PM. We still available by appointment during the closing date.
| Name | Price per Kilo |
| --- | --- |
| Filet mignon | 60 € |
| T bone | 52 € |
| Short loin | 52 € |
| Sirloin | 52 € |
| Steak | 40 € |
| Roast | 38 € |
| Kebab | 35 € |
| Marinated ribs | 30 € |
| Stew | 27 € |
| Shanks | 20 € |
| Burgers | 27 € |
| Sausages | 25 € |
| Ground meat | 25 € |
| Smoked sausages | 50 € |
| Liver pate | 40 € |
We also offer a wide range of prepared dishes and charcuterie based on bison meat:
Sausage
Pâté
Chili Con Carne
Dried meat
Bison tongue
…